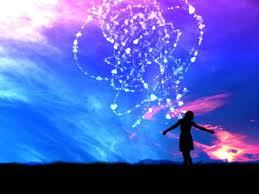 Tehnicile de relaxare sunt activitati prin care se urmareste scaderea nivelului de activare a organismului; starea de relaxare se caracterizeaza fiziologic prin relaxare musculara, prin readucerea pulsului si tensiunii arteriale inspre parametrii normali, incetinirea ritmului respirator si cresterea amplitudinii respiratiei; la nivel psihologic se caracterizeaza printr-o stare de detasare, de impacare, de liniste.
Numeroase studii au demonstrat utilitatea tehnicilor de relaxare pentru tonusul organismului, ca si strategie de preventie, prin cresterea imunitatii dar si de interventie pentru ameliorarea simptomelor in boli cardiovasculare spre exemplu ; ele optimizeaza si starea de bine subiectiva, psihologica.
Printre cele mai cunoscute tehnici de relaxare sunt trainingul autogen si relaxarea musculara progresiva, parte integranta a terapiei cognitiv comportamentale pentru anxietate si depresie , dar si pentru combaterea stresului, deoarece reduc considerabil simptomele asociate acestora (Manzoni ,2008).
Aceste tehnici se bazeaza in primul rand pe relaxarea musculaturii corpului, segment cu segment. Este ideal a le asocia si cu exercitii fizice, pentru reducerea hiperactivarii fiziologice. In starea de relaxare obtinuta prin astfel de tehnici se pot folosi si formule intentionale, scurte afirmatii care, asociate repetat cu starea de relaxare, ajung sa aiba efect rapid, inclusiv in momentele dificile.
Un exemplu de formula intentionala este " Sunt puternic, rezist la provocari", dar fiecare persoana isi poate gasi propria sa formula intentionala, care poate fi adresata si simptomelor precum durere cronica sau migrena. (Smith, J. C. (2005). Relaxation, meditation, & mindfulness)
Un alt tip de tehnici, cu efecte inclusiv de relaxare sunt cele de meditatie si mindfulness, care ne invata sa ne ancoram in prezent, sa ne raportam la el intr-o maniera detasata, cu acceptare si curiozitate.
Dintre tehnicile de tip mindfulness , respiratia mindfulness este frecvent recomandata pentru relaxare, dar si ca strategie de reglare emotionala, pentru momentele de mare incarcatura emotionala, cand suntem coplesiti de furie sau de frica. Studiile arata ca prin meditatie de tip mindfulness se poate realiza o detasare adecvata de gandurile si imaginile repetitive nedorite, de ingrijorarile persistente, dar si de durere cronica sau alte simptome ale unor boli (Kabat-Zinn, 2003).
Dintre tehnicile de meditatie de inspiratie budhista un alt exemplu elocvent este si meditatia pentru dragoste si bunatate (loving kindness meditation) .
S-au demonstrat efecte pozitive ale acestui tip de meditatiei asupra starii fizice si psihice a indivizilor datorate relaxarii, precum si modificarii nivelului de emotii pozitive. In psihologia pozitiva exista o serie de teorii consacrate (de exemplu"broaden and build theory ") care explica efectul de spirala ascendenta a emotiilor pozitive, care prin deschiderea spre lume, spre ceilalti, ne ajuta sa ne largim repertoriul de activitati, reactii, interese; cresterea emotiilor pozitive este si cauza si efect in aceasta spirala ascendenta.
Pentru a testa aceasta teorie, B. Fredrickson a folosit, in cadrul unui studiu amplu realizat intr-o firma mare de IT, meditatia de tip loving kindness pentru a induce emotii pozitive, deopotriva cu relaxarea. Aceasta meditatie indeamna spre acceptare, bunatate, iubire catre sine, catre cei din jur, catre intreaga natura. (Fredrickson, 2008).
S-a observat ca la finalul celor 7 -8 saptamani , in care cei 100 de participanti au practicat 15-20 minute pe zi, ghidati, meditatie de tip loving kindness, acestia au avut rezultate remarcabile fata de grupul de control. Meditatia s-a asociat cu o crestere constanta, semnificativa a nivelului de emotii pozitive precum bucurie, recunostinta, multumire, curiozitate, speranta. Aceasta crestere s-a asociat ulterior cu o imbunatatire a resurselor – identificare si testare de solutii pentru probleme, cresterea suportului social, imbunatatirea tonusului organismului ( studii separate arata si cresterea imunitatii), acestea asociindu-se cu un nivel semnificativ mai mare al satisfactiei de viata la final de studiu.
Autoarea acestor teorii, Barbara Fredrickson spune foarte plastic in prezentarea studiului "inimile deschise construiesc vieti frumoase".
Un aspect important in practicarea tehnicilor de relaxare, atat musculara cat si de meditatie sau mindfulness, este faptul ca efectele nu apar imediat,sunt ascendente, la inceput este un proces nefamiliar, uneori privit cu neincredere, persoanele simt uneori ca se plictisesc, ca nu se descurca suficient de bine, si trebuie invatate sa depaseasca, cu rabdare, aceasta faza initiala (aspecte evidentiate si de Kabbat-Zinn, in 2005).
In concluzie, indiferent de tipul de relaxare pe care il alegeti, se poate obtine un efect net superior prin cultivarea emotiilor pozitive, prin meditatia de tip loving kindness sau prin cateva comportamente simple, carora adesea nu le acordam suficienta atentie:
• a zambi , cat de mult, cat de des;
• a darui, suport emotional si resurse, individual sau prin organizatii ;
• a primi, un compliment, o mana de ajutor, o incurajare, cand ii sunt oferite.
• a vorbi, a se uita in ochii celorlalti, a se conecta cu persoanele semnificative, dar si cu celelalte persoane cu care interactionam.
• a asculta, cu deschidere si curiozitate, chiar si pe cei cu pareri diferite.
• a trata cu afectiune si prietenie, nu doar pe cei dragi ci si pe sine sau pe cei cu care relationam mai dificil.
Fiind relaxat, congruent cu sine si conectat cu ceilalti creste nivelul de emotii pozitive, creste deschiderea spre solutii la problemele cu care ne confruntam, scade tendinta spre (auto)critica si perfectionism disfunctional. Se obtine astfel imbunatatirea relationarii cu sine si mediul si cresterea sanselor de realizare a obiectivelor personale pe termen lung.
Referinte bibliografice
Smith, J. C. (2005). Relaxation, meditation, & mindfulness: A mental health practitioner's guide to new and traditional approaches. Springer Publishing Company.
Manzoni, G. M., Pagnini, F., Castelnuovo, G., & Molinari, E. (2008). Relaxation training for anxiety: a ten-years systematic review with meta-analysis. BMC psychiatry, 8(1), 1.
Kabat‐Zinn, J. (2003). Mindfulness‐based interventions in context: past, present, and future. Clinical psychology: Science and practice, 10(2), 144-156.
Fredrickson, B. L., Cohn, M. A., Coffey, K. A., Pek, J., & Finkel, S. M. (2008). Open hearts build lives: positive emotions, induced through loving-kindness meditation, build consequential personal resources. Journal of personality and social psychology, 95(5), 1045.
Categories: None